ANASTASIA & MATT
Wedding in Umbria, La Badia
A Magical Love Story: Anastasia and Matt's enchanted wedding in Umbria
Anastasia and Matt, a couple deeply in love, embarked on a romantic journey to celebrate their special day in the heart of Umbria, Italy. Their intimate and meticulously planned wedding at La Badia di Orvieto, a medieval abbey transformed into an exclusive venue for luxury events and weddings, was nothing short of enchanting.
The Timeless Beauty of La Badia di Orvieto
Their choice of La Badia di Orvieto as their wedding venue proved to be a stroke of brilliance. This medieval abbey, set against the picturesque backdrop of Umbria, exudes a sense of history and charm that perfectly complemented the couple's love story. It's no wonder that La Badia di Orvieto has become a sought-after destination for couples seeking a unique and luxurious wedding experience.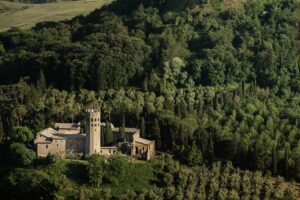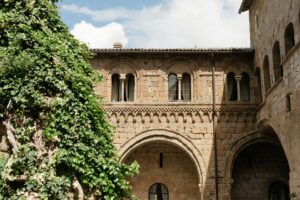 An Intimate and Emotional Affair
Anastasia and Matt's wedding was an intimate and emotional affair. Their love shone brightly as they exchanged vows in front of a select group of close friends and family. The simplicity of their ceremony was a testament to the depth of their commitment, a love story that needed no embellishments.
Anastasia and Matt's wedding at La Badia di Orvieto was a day to remember, a testament to the power of love and the charm of Umbria. If you are planning your own dream wedding in this picturesque region, consider the Badia di Orvieto as a venue.
Follow the link below if you want to see more contents about EXCLUSIVE WEDDINGS IN UMBRIA
LET'S GO SEE MORE STORIES